Event planning is a $5 Billion dollar a year industry. You might be wondering how two guys in their mid twenties decided to dive deep into this chaotic world. You're not the only one. I want you to read this blog post and truly think about whether or not what you're doing with your career is giving you 100% satisfaction. Bare with me while I take you through our journey of attempting to step in to the scary world of entrepreneurship.
Growing up both of us have been a part of various organizations and leadership roles. Sunpreet was the captain for Furteelay (A competitive Bhangra team) and performing for events and weddings for years, and I have had experience as a Youth Director hosting and leading events for the India Canada Association. Working with people under pressure, planning and organizing events and running into last minute problems and finding a resolution has been in our blood for a majority of our young adult life.
In 2015, Sunpreet and I, along with 12 other board members, started out a venture called Dhamaal: Detroit's Premier Bollywood Fusion Dance Competition. Dhamaal is a non profit organization that was started in the hope of bringing a transformation to the city of Detroit using culture and to support various local charities. This was one of the most transformative experiences of our lives. From having to raise funds to run the event, to working with different personalities while managing vendors from a wide range of backgrounds — we were blessed to be working with such a dynamic and driven group of individuals that worked so well together to find a resolution to every problem. It gave us an opportunity to fail, but still come out on top. There were many times that our budget was tight, people were not satisfied with the track that we were on and we were tested on whether or not we could hold on to this dream. Everything that could go wrong DID go wrong. But….when it was 6:00 PM on the day of the shows we put on our game faces and executed a show that the community around Detroit would never forget. That's the beauty of it all, no matter what is happening behind the scenes if the final product is exceptional then nothing else matters. That moment when you pull the trigger to begin the event is the most satisfying and exhilarating moment for a group of people who have worked day and night to successfully execute a coordinated event.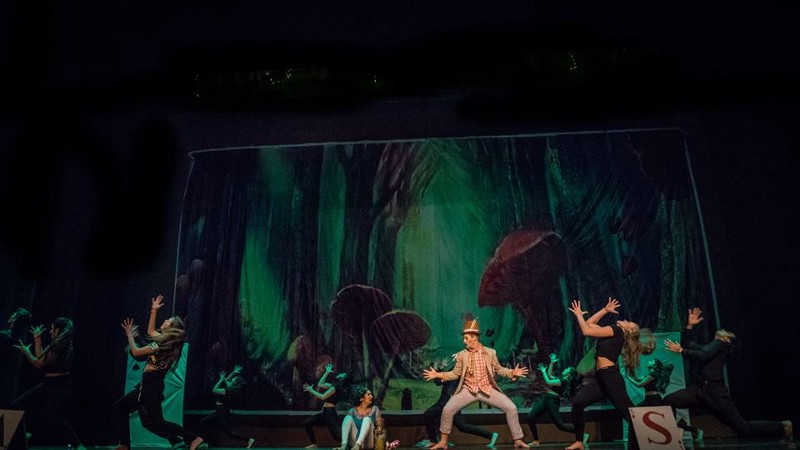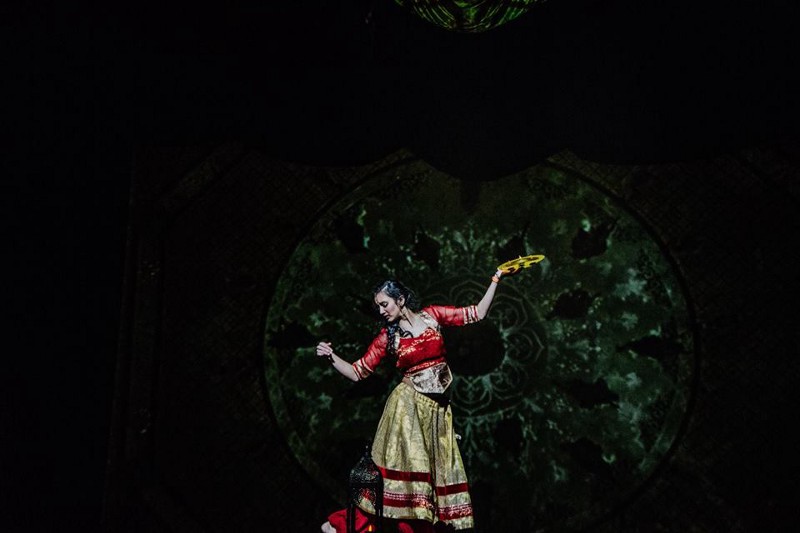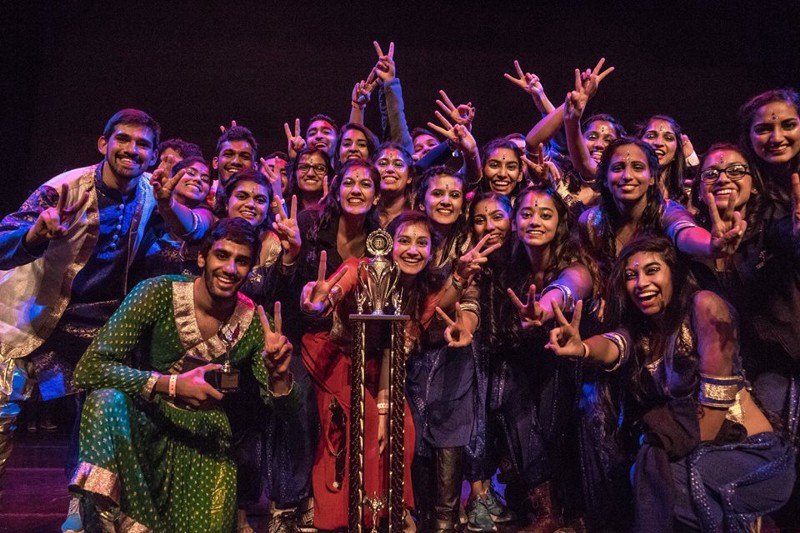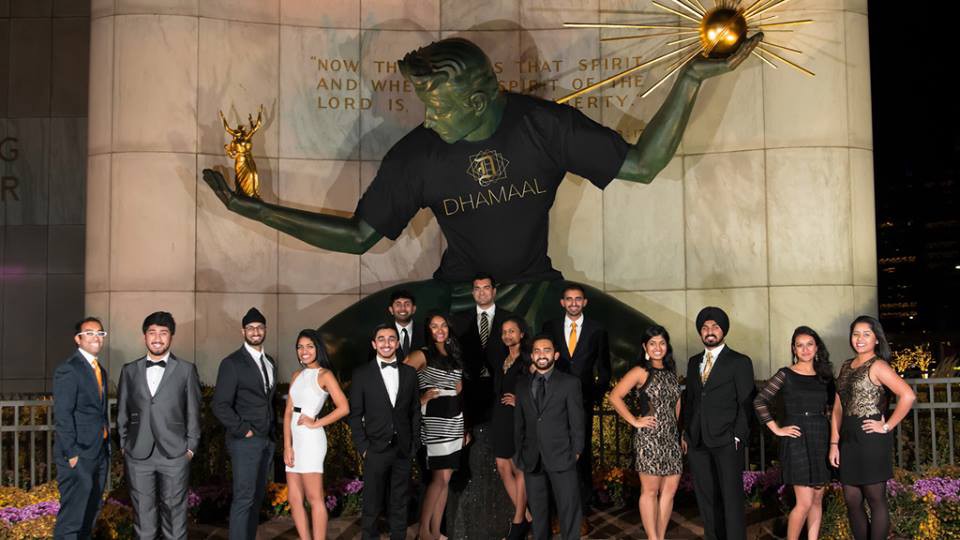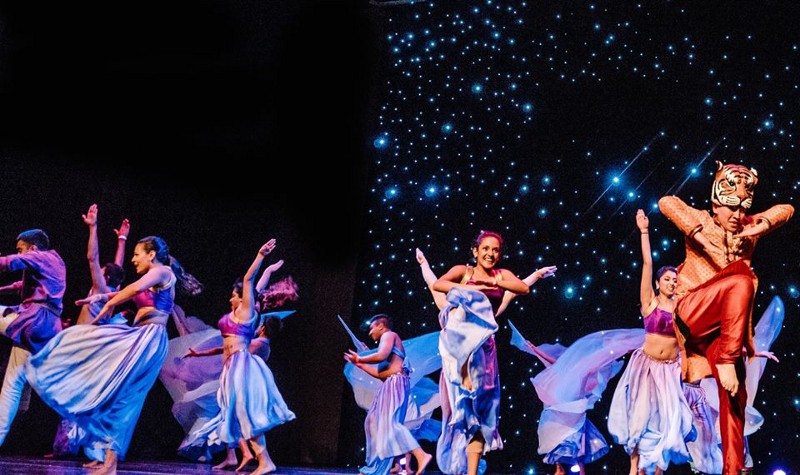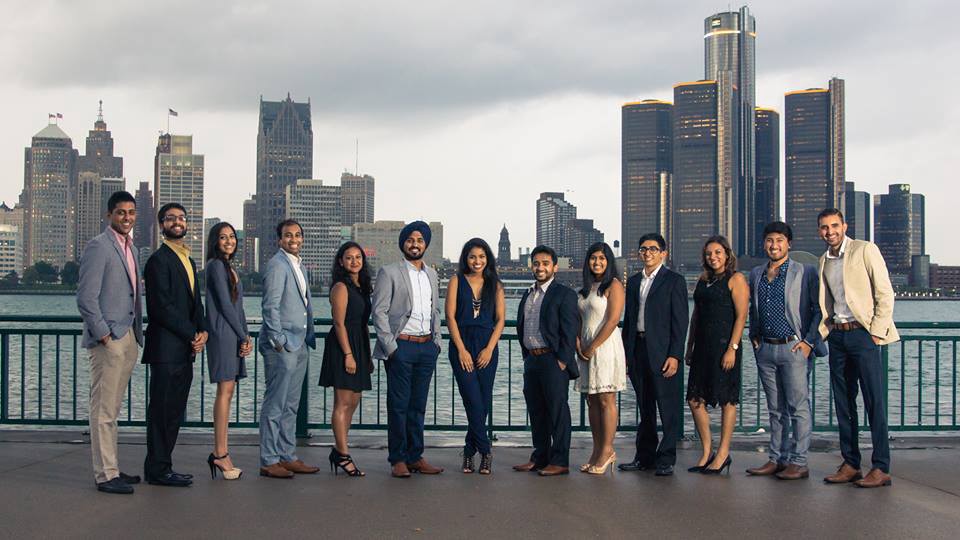 If you've gotten this far, you're probably thinking "What does hosting a dance competition have anything to do with Event planning?". Like I said, bare with me… After two years of hosting Dhamaal, most of our board (including us two) were ready to move on with their respective careers. I work full time with technology, something I've wanted to do my whole life. But after Dhamaal ended, I started to realize that wasn't enough for me. A 9–5 life and working under an umbrella of rules is not going to cut it. No amount of post work Netflix binging will fill this need to be out there working with people, being challenged and providing a service.
Towards the end of Dhamaal, Sunpreet and I started to discuss the possibilities to get into something exciting. To not give up this drive that we have, the drive to achieve more. The only question was — what is something that we can to do that will showcase our skills along with providing a service. We knew that whatever we decide to do, we need to move fast and go all in. If we don't keep an "All In" mentality there is no way we can be successful in pursuing our own business. We decided to use the resources at our disposal to jump right in. We had connections in catering, venues, various communities knew about us, printing, media and most importantly a selling point to prove that we can be successful.
Many people ask us and wonder "How did you even start a business? What did you have to do?". To be honest, starting a business is fairly simple. Establishing a business and proving your worth is the difficult part. One thing that we did, and I think everyone should do, is that we used our family, friends and connections around you to help us get started. We received a tremendous amount of support, feedback and constructive criticism in our early stages (and we still do - its what helps us grow).
We wanted our business to be a brand, we wanted to put our name out there before people forgot about who we were. Within a month after Dhamaal ended we had come up with a few ideas of names for the business. This was a lot harder than you might think. We wanted to have a unique name that stood out from the generic names like "Elite Events" or "Platinum Events". We wanted the name to be personable to us, along with our clientele. We thought to ourselves, what is a word that represents the beginning of our new venture, the beginning of a couples journey in their married life, the beginning of a fresh graduates new career. Every occasion no matter the size has an impact on someone's life, it is not the end to something special but the beginning of something new. Genesis means the origin or the formation of something new. We both immediately loved the name as we came across it. So, we decided to get a vote on it from our close friends and family. It was an immediate hit.
We knew that if we wanted to be successful someone would have to take a chance on us. For that reason we were willing to work with other people that were newly trying to become entrepreneurs. We reached out to our designer and friend to create a logo and brand for us, she had helped us with all of our design work during Dhamaal and we knew that she can be trusted with our brand not only because of her creativity but also because she was in the process of starting her own company (Della Ink.).
Simultaneously we started working on our website. In order to learn how to get clients, we reached out to multiple people that are established in the Event Planning industry. We officially registered our business as an LLC and made an introduction on social media. The effect of social media marketing is mind blowing. People were supportive, excited and intrigued to see what we had in store for them.
I suggest that if you ever start your own business, don't be afraid to ask people for their opinions and input. People will surprise you with the innovative ideas they can give you. I can easily say that starting Genesis was not a two man job. We worked with people around us to get us started and we still work with people around us to help us grow.
Everything you do will be a reflection of your surroundings and your past. Our first client was a sister of a close friend, he always told us that we'd kill it in event planning. His sister decided to take a shot with us and hire us for her wedding that was planned for July 2017. We knew that we couldn't mess up this opportunity. We knew that whatever we did we'd have to give it our best shot. Now in order to provide the services she required, we had to make a large investment in equipment, even before landing a client. But by putting our own money on the line, it made us work harder.
That was it. We had started our own business. The entire thought process started because of our passion to continue to work. We wanted to do something we both love and we wanted to provide a service. The money at the end is a small reflection of the hours of labor and hard work paying off. Not to mention the smiles we get from our clients throughout our events. If there is one thing that I've learned from all of this, it's to give the new person a chance. You never know what expectations they can exceed in order to prove their worth.
—
This blog is for Sunpreet and I to share our experiences as event planners. Make sure to follow us, we'll be writing a lot more. We're excited to give you an inside look at our journey.